Boker's Bulletin | Volume 68
Volume 68 | 4th Quarter 2018
2019 Scheduling Calendar is Now Available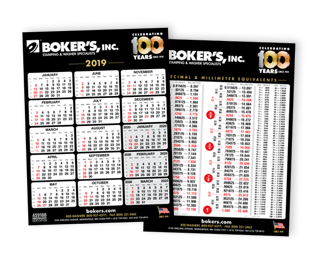 The Boker's 2019 Calendar and Conversion Chart is now available. Designed for quick and convenient scheduling, this easy-to-navigate 15-month complimentary calendar provides a comprehensive at-a-glance view of the 65-week scheduling guide, including boldly identified Sundays and holidays.

The dual-sided calendar offers a handy metric conversion chart that provides decimal and millimeter equivalents for common measurements ranging from 1/64 to 1 inch and .1 to 100mm.

Boker's is committed to offering convenient tools for industry professional's diverse needs. To access these tools, including the 2019 Calendar and Conversion Chart, please visit bokers.com.

Request a Scheduling Calendar Here
Boker's Provides Dental Company with Complex Stampings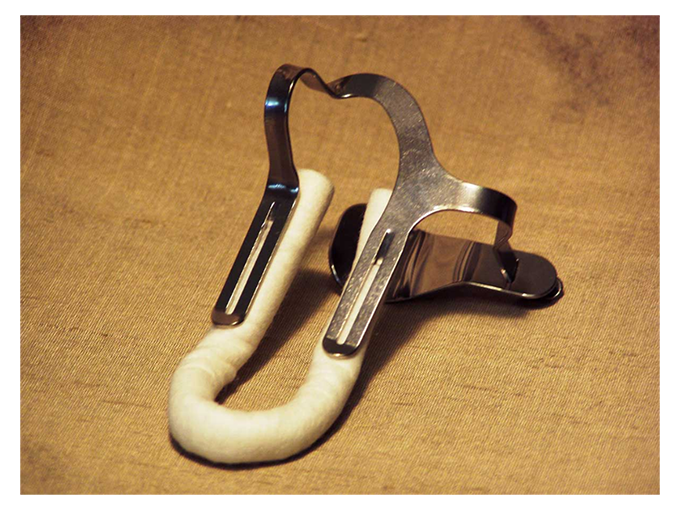 The Garmers' cotton roll holder is a "household name" in the dental industry. The cotton roll holder securely holds any size or length of cotton in place during dental procedures. This keeps the cotton from rolling away or popping out. Another unique feature is the sliding chin clamp that keeps the holder in place on every patient, child or adult.

When Herman Garmers was developing this cotton roll holder he needed complex stamping pieces manufactured to secure the connecting parts of the instrument. This is where an accidental meeting between Boker's and Garmers provided him with the partner he needed to produce the holder. A partnership that has lasted over 85 years!

Read More About This Here
3D Printing Prototyping Now Available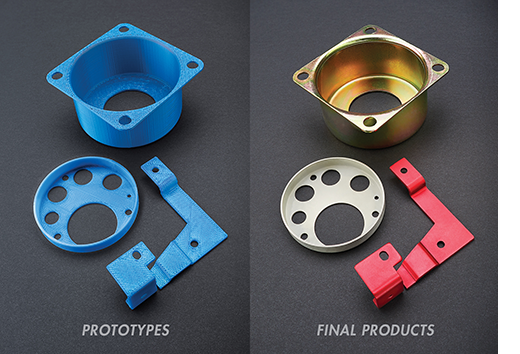 Boker's offers additive manufacturing (3D printing) to provide customers with 3D prototypes. With our Stratasys 3D printer, you'll be able to see how your product will turn out in advance, giving customers the opportunity to test parts for form, fit and function prior to production of the actual stamped part.

Learn More About Our Capabilities

Here
Valve Shim Stacks Offer Unsurpassed Finishing Capabilities



Boker's has years of experience manufacturing made-to-order valve shim stacks. As a result, Boker's has refined the shim stack manufacturing process and offers a unsurpassed, precise finishing design to efficiently dampen suspension movement in a wide range of recreational automotive and industrial applications.

Shims can be custom manufactured with outside diameters from 0.080" to 12" and material thicknesses from .005" to .190" (varies by material) to satisfy virtually any shim stack application, ranging from simple to the most complex.

Read More Here
Steel and Aluminum Tariff Updates




Please visit this website to stay up to date on the recently executed steel and aluminum tariffs. We suggest bookmarking this webpage as it is continually updated with the latest information regarding the tariffs.
PMA Business Conditions Report: November 2018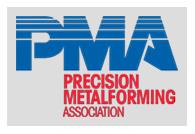 Metalforming companies forecast a decline in business conditions during the next three months, according to the November 2018 Precision Metalforming Association (PMA) Business Conditions Report. Prepared monthly, the report is an economic indicator for manufacturing, sampling 122 metalforming companies in the United States and Canada.

The November report shows that 21% of participants anticipate an improvement in economic activity during the next three months (down from 25% in October), 51% expect no change (compared to 63% last month), and 28% predict a decline in activity (up from 12% in October).

Click here for the Full Business Conditions Report
Giving Back! TSE Partnership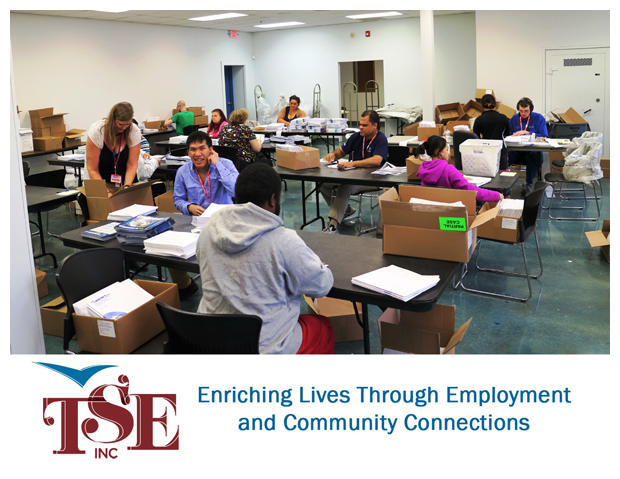 Boker's has had a working relationship with TSE, Inc., employing people with disabilities to complete valuable jobs since 2011.

TSE is Training, Support and Employment:
Their support and services provide individuals with disabilities much needed employment assistance.

TSE Mission:
Enriching lives through employment and community connections.

TSE Vision:
Every person TSE serves will achieve their career and life ambitions.

TSE Guiding Principles:
All people with disabilities are assets to society
People with disabilities enhance the work environment
People excel when treated with respect and dignity
People succeed in an environment committed to teamwork and open communication
Collaboration with stakeholders, including elected officials, promotes effective partnerships and advances system change
Quality services reflect an individual's preferences, goals, strengths and abilities
TSE Values:
Advocating for people with disabilities
Creating and promoting opportunities for personal growth
Embracing diversity
Commitment to the integrity and quality of our services
Providing innovative and responsive community services
Being responsive to the needs, choices and desires of the people we serve


For more information on TSE and the services they provide, please visit: TSE-INC.org or call 651-209-3474.
Giving Back! Boker's Inc., and Its Employees Have Partnered with United Way to Help Positively Build Our Local Community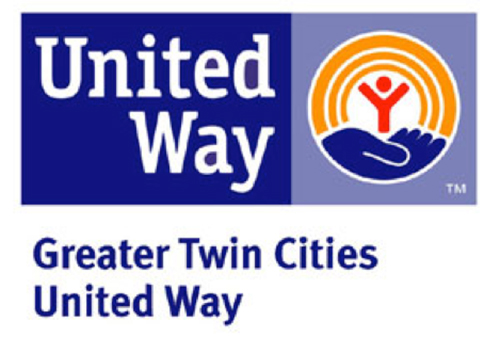 Greater Twin Cities United Way Mission:
Uniting caring people to build pathways out of poverty, thereby improving individual lives and the community. We believe in harnessing the power of human kindness throughout the Twin Cities region, helping all people reach their full potential