Boker's is a stamping manufacturer of custom retaining washers for various assembly applications.  Retaining washers or retention washers are essential in applications subjected to vibration, torque, heat or corrosion.  Boker's offers made-to-order styles that provide added tension and friction designed to restrict threaded nuts, bolts or fastening systems from turning, slipping or loosening under load.
Numerous styles of retaining washers are available, from simple cup or spring style washers with inside diameters paired to screw shanks, bolts or smooth shaft components, to styles designed for sealing or featuring internal teeth. Boker's offers comprehensive production capabilities for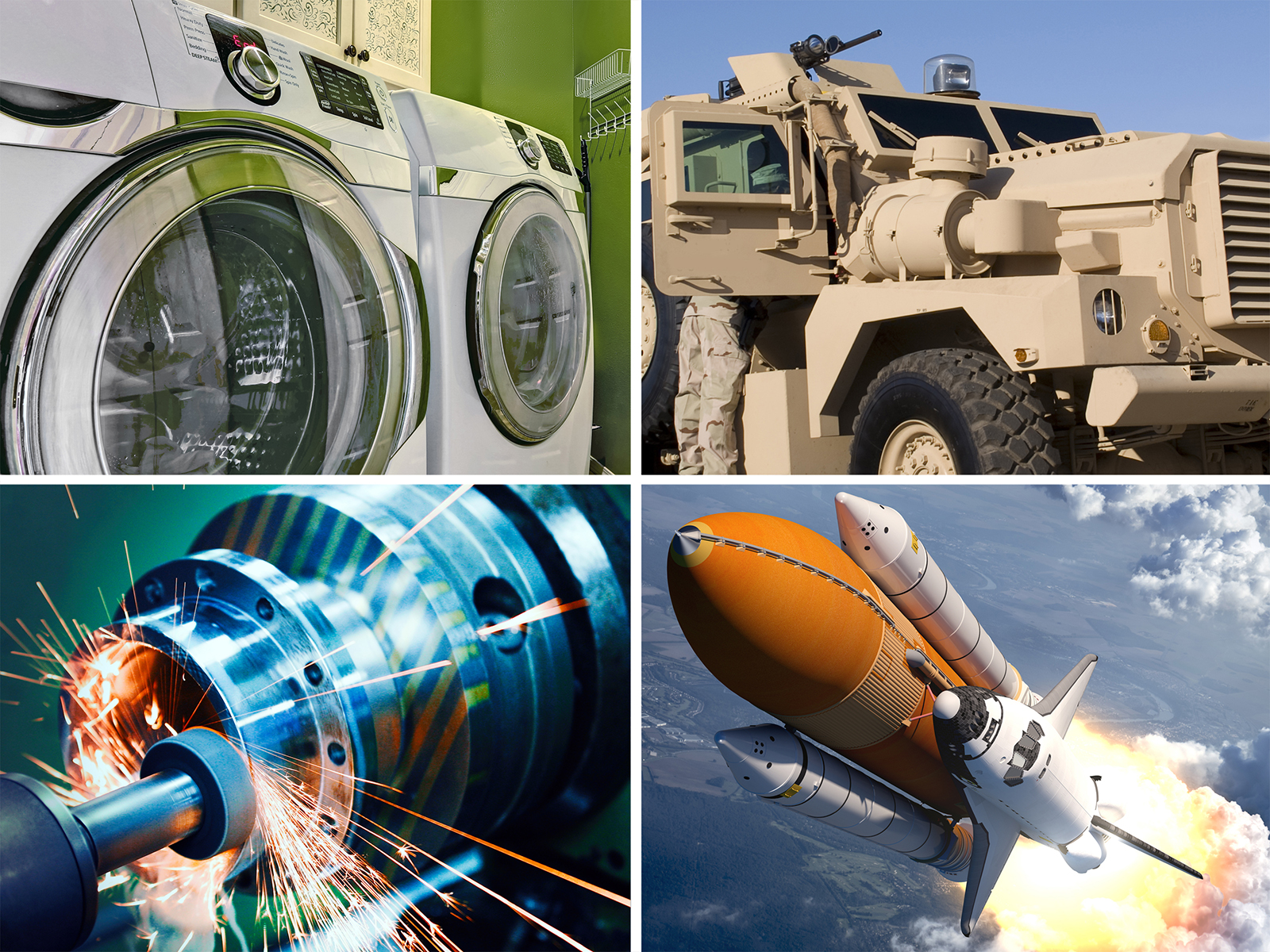 thousands of non-standard retaining washer configurations, as well as completely unique, custom solutions. The comprehensive lines of retaining washer styles include shaft retainers, stud receivers, retainers for wire guide assemblies, push-on bolt retainers, wide-rim retainers, solid inside diameter retainers, as well as conventional style cup and spring retainers that provide axial flexibility as well as tension-based component security.
Retaining Washers for Pre-Assembly
Retaining washers are often made with specially designed inside diameters to allow the washer to easily slide into place and grip the outside of a screw shank, bolt or product component.  These washers are pre-assembled with a screw or component to ultimately make the final assembly process more efficient.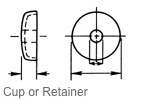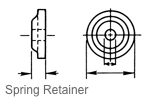 Retaining Washers for Wire Guide Assemblies
Retaining washers made with two or more holes are used for assembly applications requiring a guide for wire, cable, cord or a chain.  One hole is used to fasten the retaining washer in place with a screw or bolt while the other holes are used as wire guides for a specific assembly.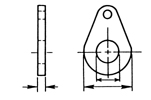 Boker's wide range of sizes and thicknesses allow for high-performance retaining washers to be produced in nearly unlimited specifications. Boker's offers over 2,000 different metallic and non-metallic materials and maintains over 32,000 stock tools for flat round washers, spacers and shims without tool charges. Boker's retaining washers are custom produced in short, medium and long runs with fast delivery, minimal tool cost and 3D prototypes available.
For your application specific quote please submit your specifications by using our fast quote form.