Quality Components and Tight Tolerances Drive Reliable Performance in Hydraulic Applications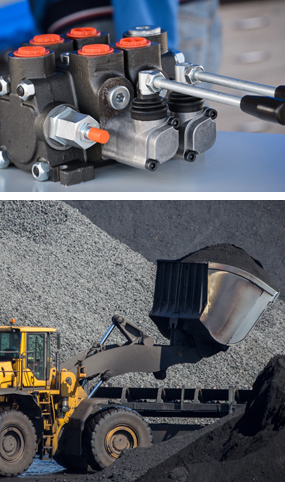 Extreme reliability for performance and safety are mission-critical demands of pressurized hydraulic applications. That's why OEMs turn to Boker's for their washers, spacers, shims and stamped parts that are built to the highest standards, tolerances and finishing requirements, with the right materials and exceptional production quality control assurances. From reliable hydraulic hand tools to the demands of vast industrial equipment applications on oil and gas rigs, to mission-critical control systems, Boker's always delivers under pressure.
The essential characteristic of many hydraulic applications is the ability to perform under pressures that can approach 12,000psi, but are more routinely in the hundreds of psi. However, as hydraulic power is exploited with the development of even more compact and powerful devices and cylinders, this force multiplier produces considerable gains in capability and productivity, but also creates new challenges for hydraulic industrial machine, tool, equipment and component OEMs. Quite literally in fluid power, there is little room for failure, as even simple leaks and seal failures can cascade into system-wide failure, potential downtime or even create safety issues for operators.
In the high-stakes world of hydraulic machines, equipment, tools and systems, engineers demand extraordinary precision and repeatability in the complex interconnected workings of components. For decades, Boker's has been a trusted provider of washers, spacers and shims in pumps, motor assembly armatures, valves, hose assemblies, connectors, fittings and virtually every moving or sealed part in hydraulic applications and the mechanisms driven by them.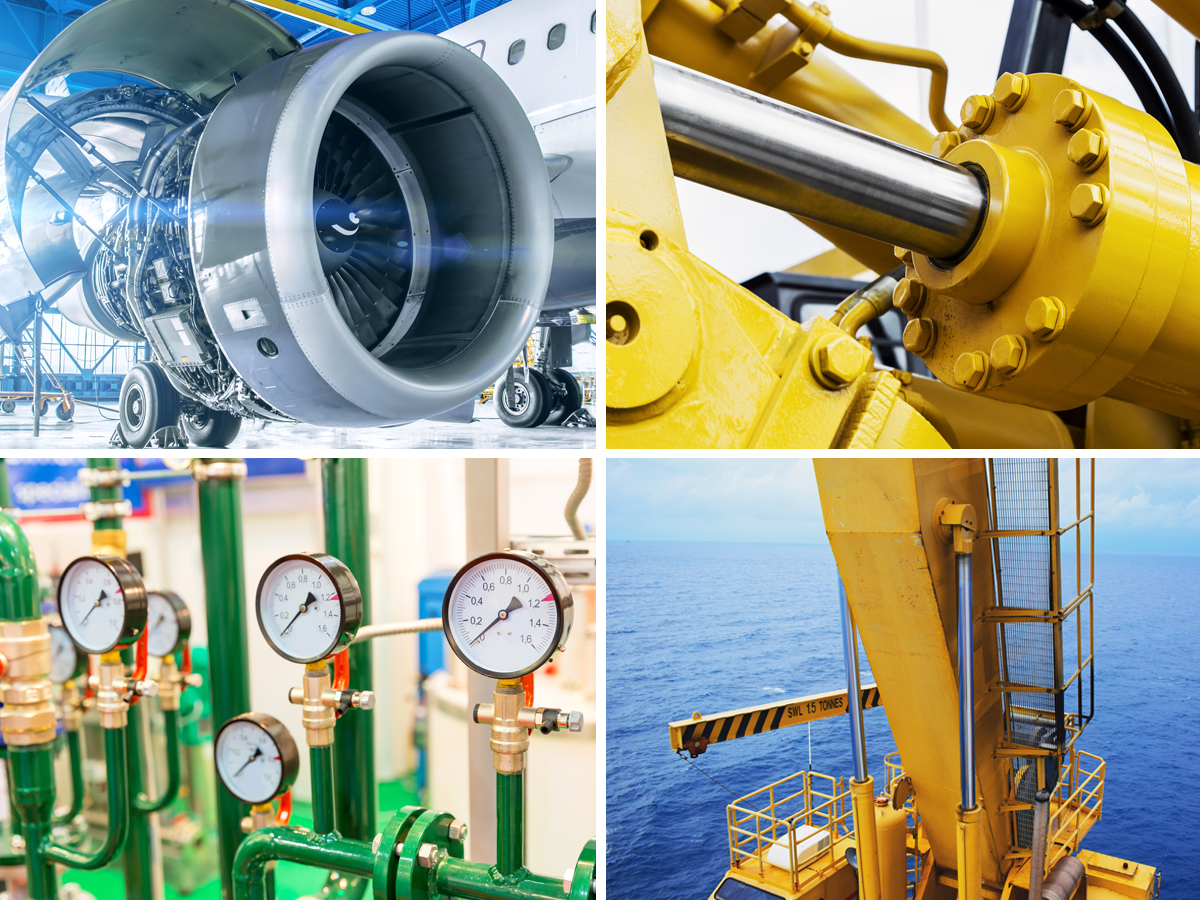 Among the ubiquitous precision components vital to the industry, Boker's manufactures backup rings, washers and retainers designed to protect O-rings, gaskets and seals from deforming or extruding under hydraulic pressure. These components are made to precise dimensional and thickness tolerances in a number of configurations and custom designs, including flat or contoured, in solid construction. Boker's washers, custom profiles, spacers, shims and discs also provide stability, maintain integrity and reduce friction that allows vibrating, rotating or torqued parts strain relief under loads and pressurized operating conditions.
Numerous specifications and characteristics for material hardness, durability, corrosion-resistance, fluid and chemical compatibility, temperature range, resilience, wear resistance and more come into play with hydraulic applications, and Boker's is well-equipped to deliver custom engineered solutions. Boker's selection, immediate access and experience with over 2,000 common and hard-to-find material choices includes metallic or non-metallic options, low-carbon sheet steel, numerous super alloys, stainless steel, aluminum, brass, beryllium copper, phosphor bronze and nickel silver. Non-metallic materials available include ABS, PTFE, nitrile, acetal, polyester, nylon, MD nylon, polycarbonate, fiber, polyethylene and NEMA-grade laminates and many others.
Along with the millions of possibilities offered by our extensive range of non-standard washer sizes, OEMs and MROs alike rely on Boker's for manufacturing of proprietary parts, custom shapes and specialized requirements. Boker's has unique part and component fabrication experience in a broad range of applications including among others.
Heavy-lifting Equipment (Strand Jacks, Gantries)
Off-road Machinery and Construction Equipment
Bolting Tools
Pumps
Cylinders and Jacks
Control and Steering Systems
Suspension Systems
Pullers
Presses
Flange tools (spreaders, pullers and alignment sets)
Mechanical actuators
Assembly tools – nutrunners and screwdrivers, impact wrenches, pulse tools, torque wrenches, etc.
Materials removal tools – grinders, cutters, sanders & polishers, etc.
Drilling & riveting tools – advanced drilling, hand drilling, countersinking & spotfacing, rivetings
Boker's has an extensive base of experience and understanding across a scope of industries utilizing fluid power, including but not limited to:
Automotive
Appliances
Electronics and Industrial Assembly
Aerospace
Agriculture
Off-road, Off-Highway and Heavy Machinery
Material Handling
Mining
Power Generation
Oil & Gas
Infrastructure
Fluid power OEMs recognize the unique qualifications, capabilities and industry-leading quality offered by Boker's, including over 32,000 non-standard washer sizes that can be manufactured to exact specifications with no tooling charges. Custom washers are available in outside diameters ranging from .080" to 12". Boker's custom stamping offering includes flat blanking and piercings in sizes up to 12″ x 12″, complex metal forming in thicknesses from .005″ to .190″ (varies by material) and draws up to 3″ deep and 8″ in diameter.
Boker's is also equipped with extensive in-house secondary operations to meet the demanding finishing requirements and tolerances of the most demanding applications including deburring, tapping, reaming, counterboring, and spotfacing, plus trusted local vendors for heat treating, plating and non-destructive testing (N.D.I.). Boker's also offers 3D rapid prototyping, plus co-development capabilities to help OEMs efficiently solve their product engineering challenges quickly.
With unmatched experience and expertise, leading size and material selection, high-capacity production and quick order turnaround, Boker's delivers quality-certified, customized solutions, fast and economically in short, medium and long runs.
Use Boker's easy on-line specification engine to find your tooling size, thickness and material requirements for millions of configurations. To quote your custom stamping project, complete Boker's fast quote form and upload your CAD files or production prints.
Return to Industries Served