Made-To-Order Stampings for Outdoor Recreational Equipment Manufacturers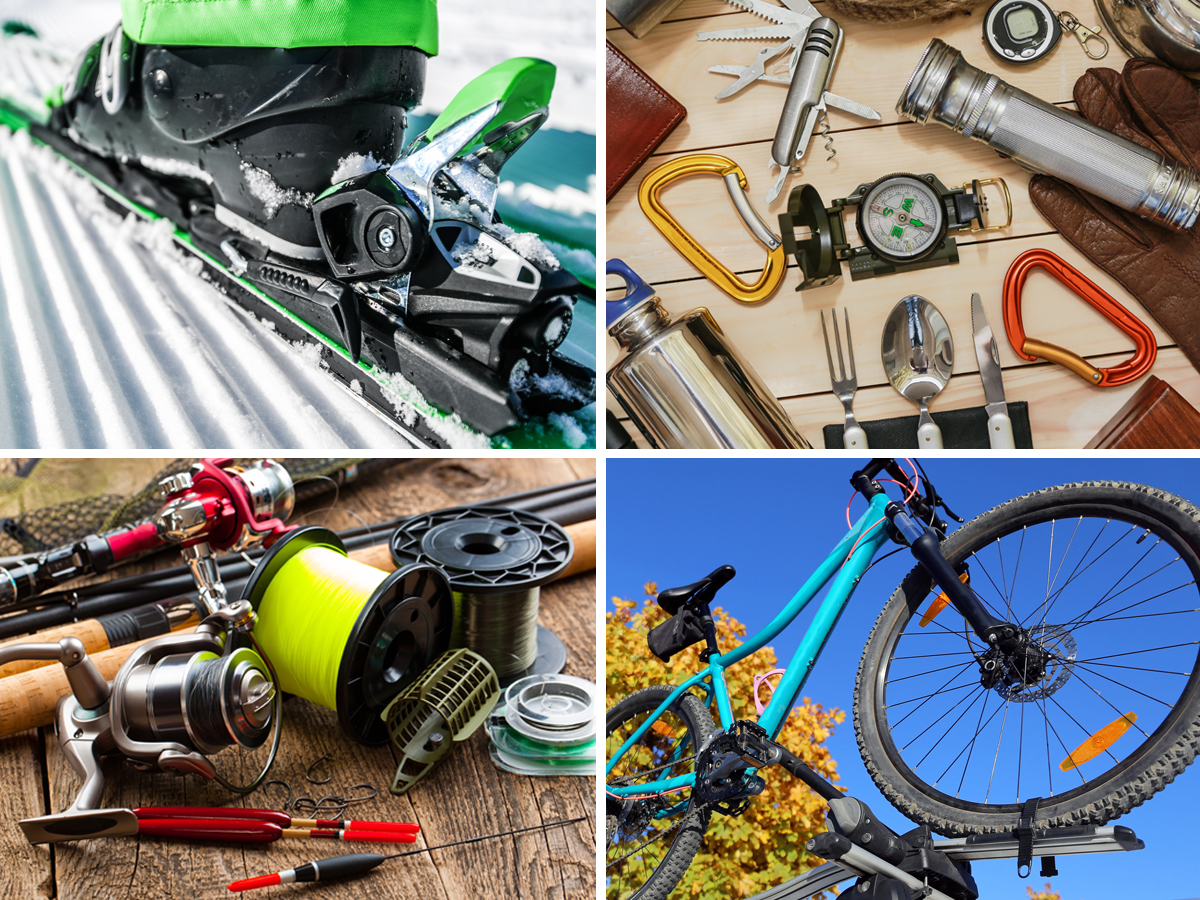 The performance demands of the outdoor recreational gear industry requires parts and components that combine light weight, extreme durability, high strength, corrosion- and UV-resistance, and offer the highest levels of reliability.
Boker's, Inc. delivers 100 years of application-solving experience for OEM challenges, including the industry-leading range of non-standard washer and spacer sizes, thickness, profiles and materials, plus custom, made-to-order washers, spacers, shims, stamped parts and components, manufactured for hundreds of products in the outdoor, adventure sports and recreational industries.
Along with the millions of possibilities offered by our extensive range of non-standard sizes, industry-leading brands in the outdoor equipment and recreational gear markets rely on Boker's for manufacturing of their proprietary parts, custom shapes and specialized requirements. Boker's has unique part and component fabrication experience in numerous OEM outdoor product applications, including the following:
Navigation equipment and instruments
Cameras, scopes and binoculars
Flashlights and lanterns
Outdoor power equipment
Canoes and kayaks
Fly fishing, spincast and baitcast fishing reels
Camp stove components
Communications systems
Tents, tarps, tiedowns and ratchets straps
Snowshoes
Bikes and cycles
Vehicle racking systems and carriers
Portable water filtration systems
Ski and snowboard bindings
Knives, saws and multi-function tools
Portable solar power systems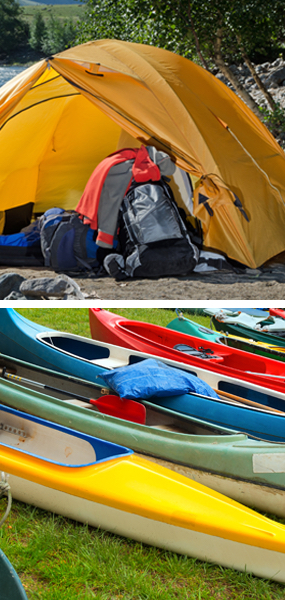 Whether an OEM is looking for formed or fender washers that can be used in tents or miniature specialized washers for the needs of complex fly fishing reels, Boker's is the trusted partner to turn to. In addition to washers and spacers, Boker's can provide simple to complex custom stamped components used in a variety of product applications ranging from snowshoe cleats to camping stoves.
OEMs recognize the unique qualifications, capabilities and industry-leading quality offered by Boker's, including over 32,000 non-standard washers sizes that can be manufactured to exact specifications with no tooling charges. Custom washers are available in outside diameters ranging from .080 inches to 12 inches. Boker's custom stamping offering includes flat blanking and piercings in sizes up to 12″ x 12″, complex metal forming in thicknesses from .005″ to .190″ (varies by material), and deep draws up to 3″ and 8″ in diameter.
Boker's, Inc. offers immediate access and experience with over 2,000 common and hard-to-find exotic material choices to meet the needs of the outdoor recreational market, including metallic or non-metallic options, low-carbon sheet steel, numerous super alloys, stainless steel, aluminum, brass, beryllium copper, phosphor bronze and nickel silver. Non-metallic materials available include ABS, acetal, polyester, nylon, MD nylon, polycarbonate, fiber, polyethylene and NEMA-grade laminates.
Boker's is also equipped with in-house secondary operations to meet the demanding finishing requirements of the industry including deburring, tapping, reaming, counterboring, and spotfacing, plus trusted local vendors for heat treating, plating and non-destructive testing (N.D.I.). Boker's also offers 3D rapid prototyping and functional prototyping, plus co-development capabilities to help OEMs efficiently solve their product engineering challenges quickly.
With unmatched experience and expertise, leading size and material selection, high-capacity production and quick order turnaround, Boker's delivers quality-certified, customized solutions, fast and economically in short, medium and long runs.
Use Boker's easy on-line specification engine to find your tooling size, thickness and material requirements for millions of configurations. To quote your custom stamping project, complete Boker's fast quote form and upload your CAD files or production prints.
When it comes to products destined for the great outdoors, Boker's goes the distance
Return to Industries Served