Made-To-Order Stampings for Cutlery and Hand Tool Manufacturers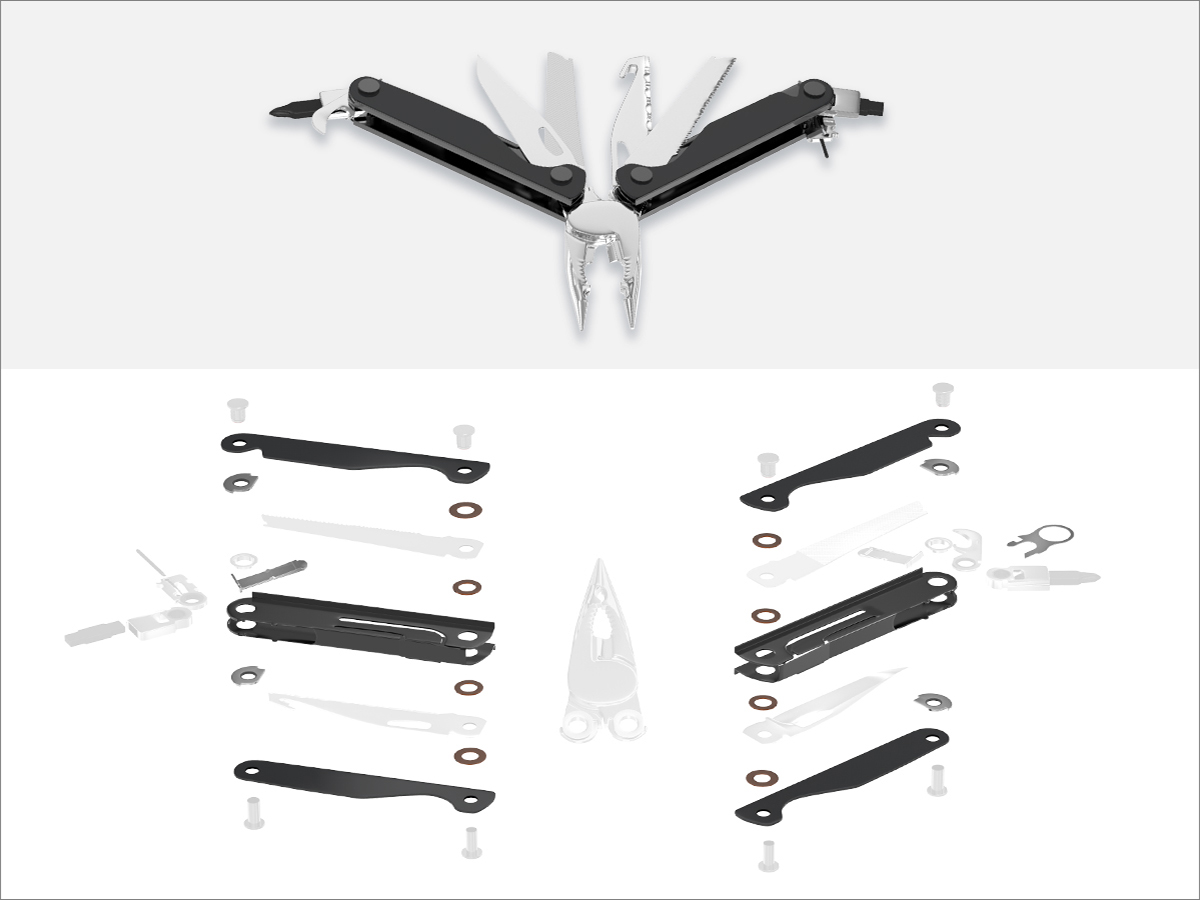 There are numerous hand tool products being manufactured across multiple industries and Boker's is able to accommodate virtually any stamping or washer component size and specification requested by customers.
Boker's stampings, washers and shims are used within the cutlery market in products such as fixed blade knives, folding pocket knives and multi-tools.  The multi-tool market uses Boker's spacers and shims to minimize friction and wear between moving parts. On the fixed blade side of the industry Boker's provides spacers and handle slabs to be mounted to the blade.
Boker's stampings and washers can be used in a variety of cutlery or hand tool applications, including:
Fastening Tools
Ratchets
Multi-tools
Specialty pliers
Scissors, snips, and cutters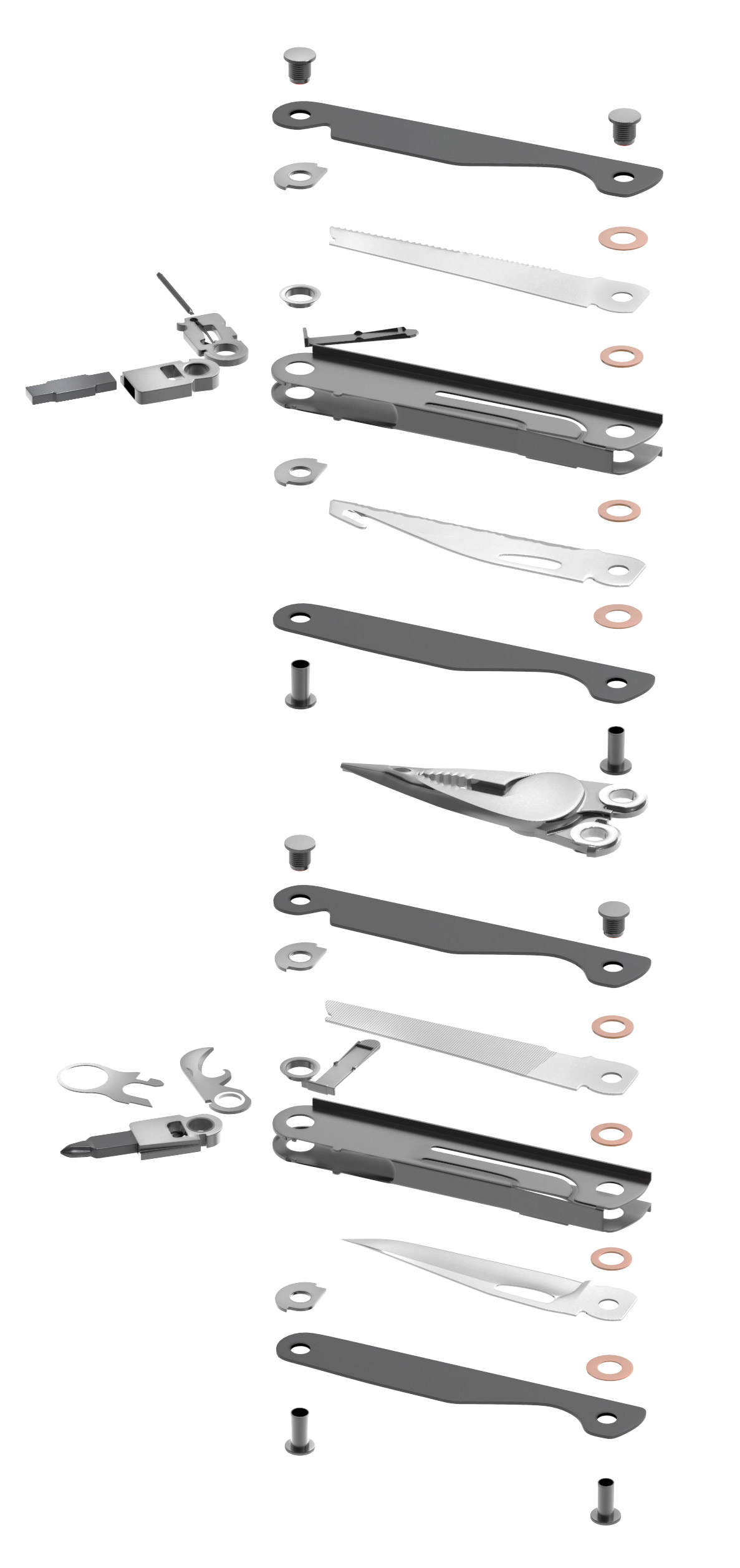 Precision Stampings for the Cutlery Industry
Boker's has the expertise and capacity to provide quality, custom precision metal stampings. Flat blanking and piercings are available in a complete range of sizes up to 12 inches by 12 inches, metal forming in thicknesses from .005 inches to .190 inches (varies by material) and draws up to 3 inches deep and 8 inches in diameter.
Boker's also provides all the secondary operations you would expect from your stamping manufacturer including deburring, tapping, reaming, counterboring, and spotfacing. Boker's excels with tight tolerances for all aforementioned considerations as well as manufacturing parts "burr free" (based on material thickness).
Washers, Spacers and Shims for the Cutlery Industry
Washers, spacers, and shims within the cutlery industry are commonly used in folding knives and multi-tools to reduce friction and wear between moving parts.
Return to Industries Served.