Boker's, Inc. Offers Custom Stamped Divot Repair Tools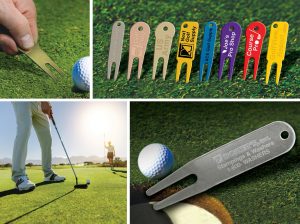 Golf retailers, golf clubs and companies can turn to Boker's, Inc., to make custom branded stamped divot repair tools.
Spring is just around the corner and people will start hitting the links in order to enjoy the great outdoors with fresh air and beautiful surroundings. What better way to celebrate the season than with custom stamped divot repair tools? Whether you're hosting or sponsoring an event or want your patrons to carry away a course souvenir, you can order divot repair tools just the way you want them.
These customized divot repair tools are ideal for golf retailers, golf clubs or company promotions and events. Boker's offers many materials and colors in four standard styles of divot repair tools as well as custom shapes in rugged 1/16" thick metal construction. Make it your own with a choice of various materials, colors and finishes including:
Nickel-Plated Steel
Chrome-Plated Steel
Stainless Steel
Bronze
Brass
Copper
Anodized Aluminum (Red, Orange, Yellow, Gold, Green, Blue, Purple, Black)
Silver-Plated
Gold-Plated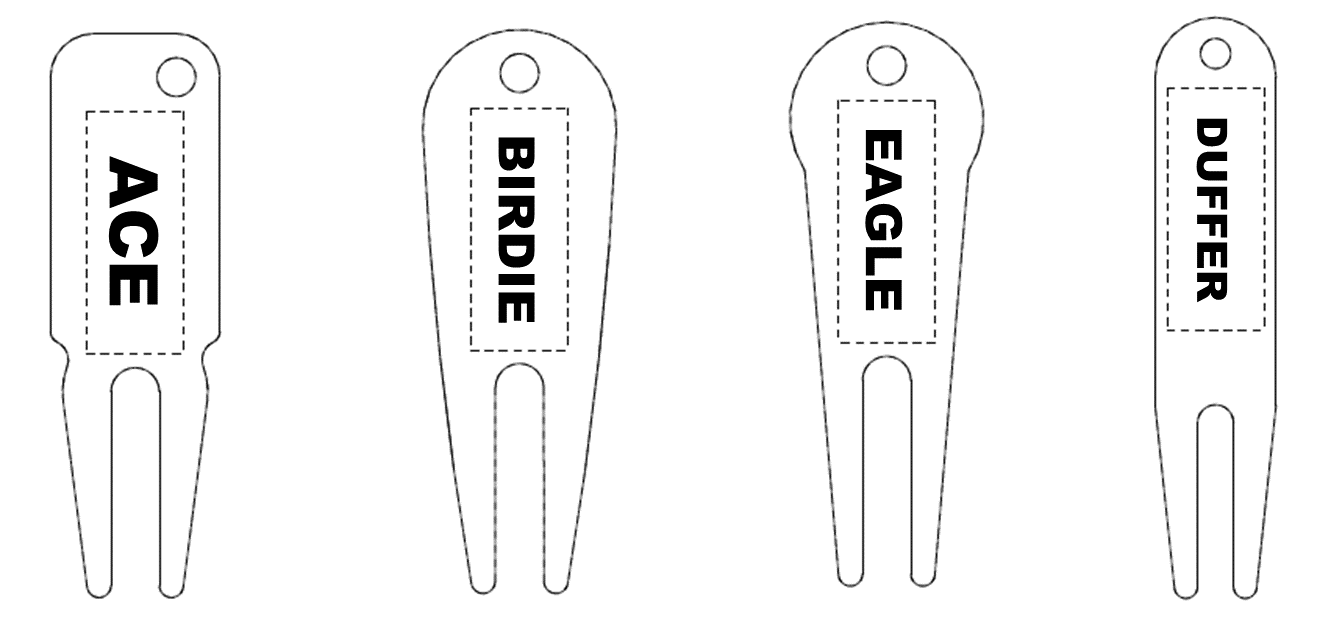 Minimum orders of 1,000 can include a stamped logo or Boker's can pad print your logo or message on the anodized aluminum finishes. These are tools that players can carry in their pockets and repair divots with ease as they are lightweight and durable.
Most golf courses practice basic golf etiquette rules which require golfers to repair spike or ball marks as well as other divots. The majority of divot tools are simple designs made of two metal prongs that you insert into the ground around the mark to push up the divot and even out the green. Using your custom divot repair tool, golfers can repair their damage, helping to maintain the course and aiding other golfers in their games.
Work with Boker's to find the perfect divot repair tool to accompany you on your next round or event. Your patrons will use and appreciate it for a long time, bringing it with them from course to course.
To obtain a quote for your divot repair tool, please fill out Boker's fast quote form or email us today at sales@bokers.com