Boker's is a leading stamping manufacturer of star washers and star disks. Star washers are a specific type of washer designed to increase locking force by resisting torque applied by the nut, preventing it from unscrewing or separating. Featuring either internal or external tabs, star washers offer greater application suitability. Internal tabs run along the inside diameter, while external options have tabs located on the outer diameter—providing superior locking capabilities and making them ideal for applications that require continuous reliability.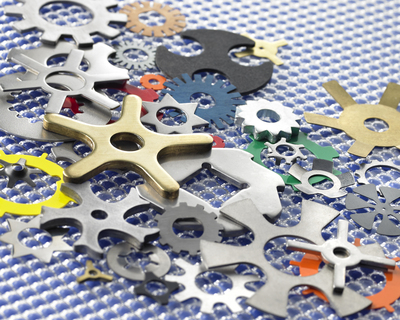 | | |
| --- | --- |
| | |
| Star Washer | Star Disk |
Boker's manufactures star washers to customer specifications, offering options in more than 2,000 commonly specified and difficult-to-find materials, including metallic and non-metallic materials. Metallic material selections include low-carbon sheet steel, various spring steels, stainless steel, aluminum, brass, copper and nickel silver. Non-metallic material options include ABS, acetal, polyester, nylon, nylon MD, polycarbonate, fiber, polyethylene and various NEMA grade laminates. Manufactured to order, with quick delivery turnarounds, Boker's offers endless washer possibilities to suit a wide range of application needs.
To  obtain a quote for a star washer please fill out our fast quote form.
Additional Tab Washers 
Additional Custom Washers