Boker's News and Press Releases
Boker's, Inc. is a manufacturer of stampings, washers, spacers and shims. Following you will find Boker's latest news, events and press releases, as well as, the latest industry news provided by the leading trade journals.
Boker's latest developments, catalog releases, trade show schedules, etc.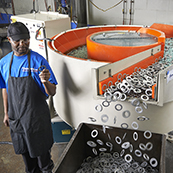 Boker's latest product and service offerings.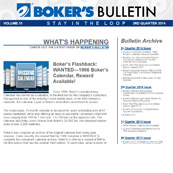 Latest Boker's Bulletin