Short Run Metal Stampings
Boker's, Inc., has the necessary technology, stamping expertise and over 60 stamping presses to ensure small stamping orders are manufactured efficiently. Boker's also has the expertise to manufacture complex stamping dies quickly, often within a few hours. This ability to manufacture dies quickly matched with Boker's capacity allows for short run stampings to be manufactured with remarkable speed.
Stamping orders require a minimum production run of 25 pieces, however deliveries of lesser quantities can be arranged upon request.
Boker's precision stampings are manufactured in a wide variety of sizes, including flat blanking and piercings up to 12″ x 12″, metal forming thicknesses from .005″ to .190″, and deep draws of up to 3″ deep and 8″ in diameter.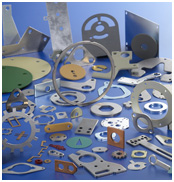 To obtain a quote on your next short run stamping project fill out Boker's fast quote form and submit with your production prints.