Volume 70 | 2nd Quarter 2019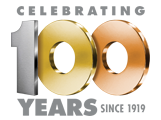 Boker's Celebrates 100th Anniversary
Boker's Metric Stampings and Washers Catalog Now Available!
The PDF Catalog lists over 32,000 non-standard sizes with no tool charges in metric sizes. Choose from a wide variety of sizes and materials with no tooling charge when you order non-standard washers and spacers from Boker's Catalog. With outside diameters of 2 mm to 130 mm and a wide variety of inside diameters and thicknesses as well as material variations, you have endless possibilities. In the 12 mm to 13mm OD range alone, there are over 800 options available.
View the Catalog Here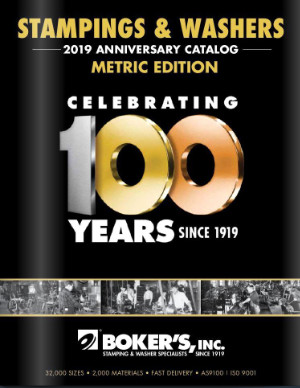 Boker's Offers Custom Stampings and Specialty Washers for the Outdoor Recreational Industry.
The performance demands of the outdoor recreational gear industry requires parts and components that combine lightweight, extreme durability, high strength, corrosion- and UV-resistance, and offer the highest levels of reliability.
Boker's, Inc. delivers 100 years of application-solving experience for OEM challenges, including the industry-leading range of non-standard washer and spacer sizes, thickness, profiles and materials, plus custom, made-to-order washers, spacers, shims, stamped parts and components, manufactured for hundreds of products in the outdoor, adventure sports and recreational industries.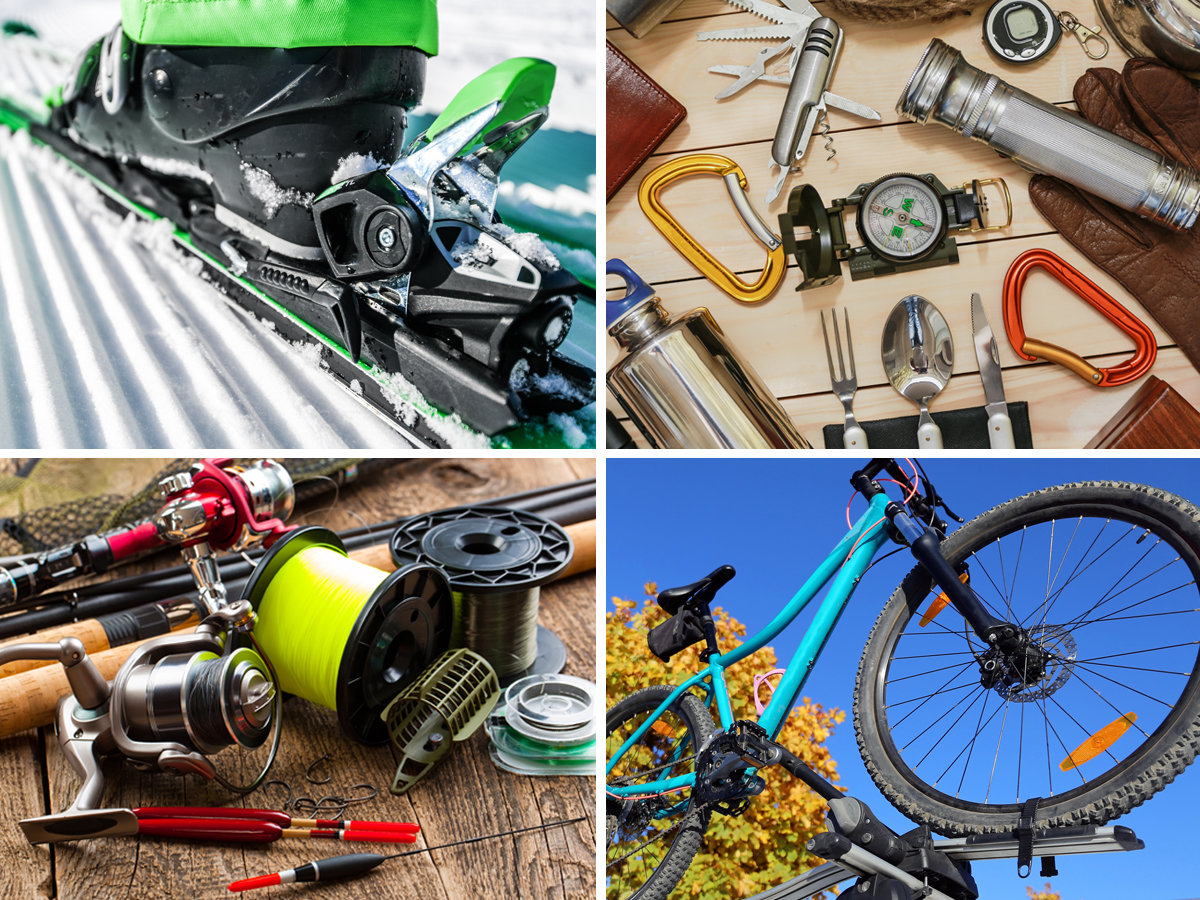 Learn more about Boker's capabilities for manufacturing stamped components for the outdoor recreation industry Here.
Boker's Calendar Contest
To commemorate Boker's 100-year history we're going to hold a few contests to give everyone a chance to win some Boker's branded gifts. This first contest centers around our annual calendar that has become a mainstay for OEM design engineers and purchasing teams around the world. It's a scheduling tool with decimal equivalents that we've been providing to the industry for over 5 decades. We're always pleased to see them in use throughout manufacturing facilities around the world. For this contest, we'd like for you to send us an image of your oldest Boker's Calendar. We will be providing a Boker's branded gift to whoever provides us with the photo of the oldest Boker's calendar.
Request a current Scheduling Calendar/Decimal Equivalent Chart here.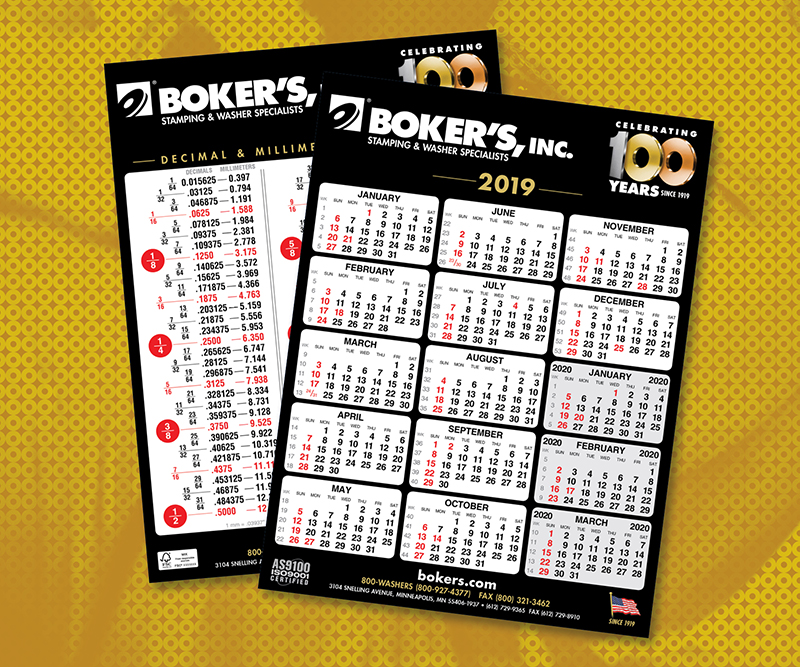 Upcoming Trade Shows:
Steel and Aluminum Tariff Updates
Please visit this website to stay up to date on the steel and aluminum tariffs. We suggest bookmarking this webpage as it is continually updated with the latest information regarding the tariffs.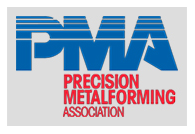 PMA Business Conditions Report: May 29th
Metalforming companies expect business conditions to continue in a downward trend during the next three months, according to the May 2019 Precision Metalforming Association (PMA) Business Conditions Report. Prepared monthly, the report is an economic indicator for manufacturing, sampling 119 metalforming companies in the United States and Canada.
The May report shows that 19% of participants anticipate an improvement in economic activity during the next three months (down from 23% in April), 63% forecast no change (compared to 60% last month), and 18% predict a decline in activity (up from 17% in April).
Click here for the Full Business Conditions Report
Copyright © 2019 Boker's, Inc.