Volume 73 | 1st Quarter 2020

The Designers Guide to Precision Metal Stampings
his quick reference piece is a must-have for the OEM design engineer. Covering considerations around flat blanking, piercing, metal forming or deep draws, this valuable guide takes the reader through the basics of metal stampings and the various stamping operations. Design considerations are included to help OEM design engineers when thinking about the parts and components they need to produce.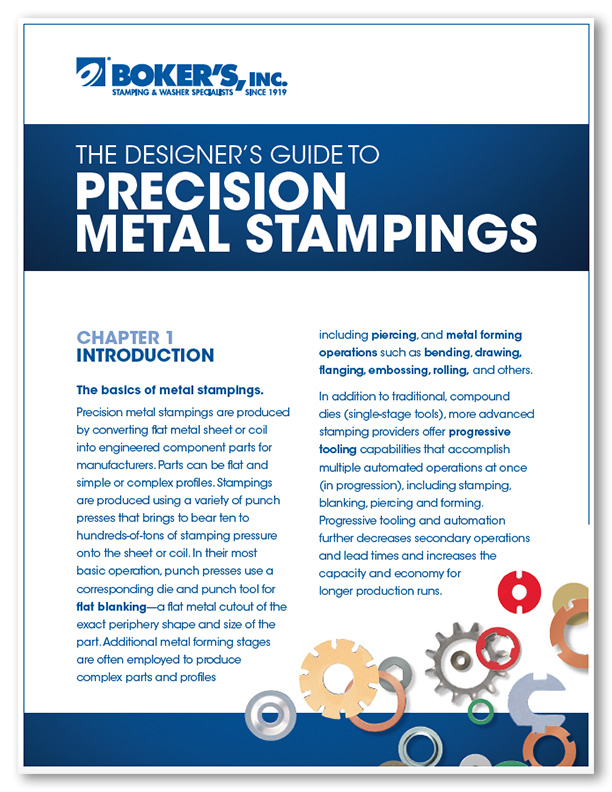 Boker's Metric Edition of the 2020 Stampings and Washers Catalog Now Available.
This 67-page PDF Catalog details Boker's metal forming, flat blanking, piercing and draw capabilities with numerous examples. Over 32,000 non-standard flat washer sizes available with no-tool charges are listed for easy reference. The catalog includes useful tools including a gauge decimal equivalent chart, base elements index, and comprehensive glossary of stamping terms.
View the metric edition of the 2020 Stampings and Washers Catalog here.
Square Washers Help Secure Fastening in Tight Spaces
Boker's offers complete production of non-standard and customized square and rectangular washers and spacers designed to provide secure fastening, turn resistance and load distribution—even in the tightest clearances. Boker's square and rectangular washers are available in a wide range of materials, bolt and I.D. sizes, in O.D. sizes up to 12" x 12" (30.5 cm x 30.5 cm), and in thicknesses ranging from .005" to .190" (.127 mm to 4.8 mm).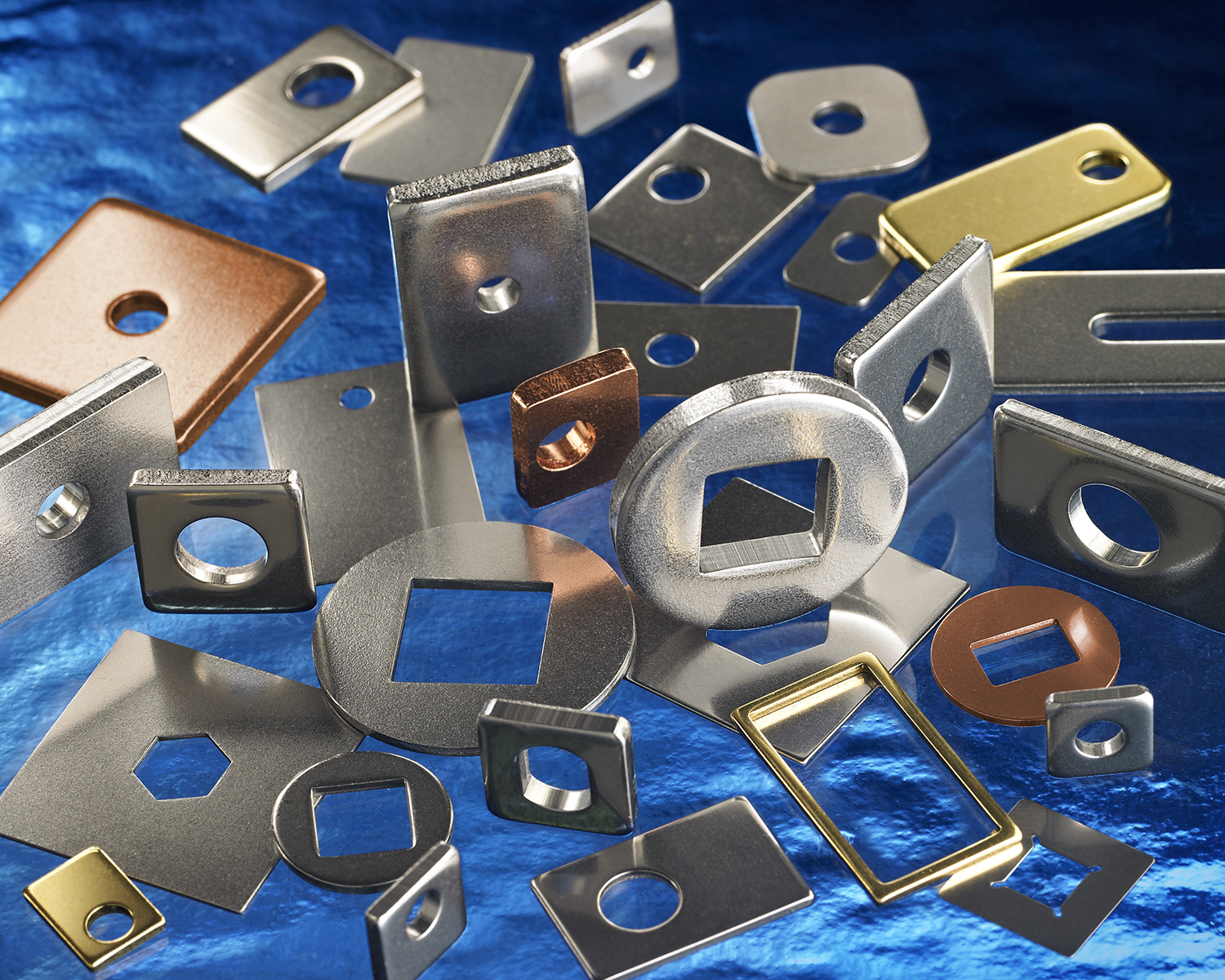 100 Years in Business and Over 32,000 Non-standard Flat Washer Tools.
This past year Boker's celebrated their 100th Anniversary of being in business.  Though Boker's has had numerous locations during this time, from founder Vitus Boker's home basement to their current location that includes over 165,000 square feet in Minneapolis, Minnesota, many of you have come to know Boker's through their catalog of non-standard washers.  The current catalog evolved from a simple list of flat washer tools founder Vitus Boker maintained.  His intent – to provide customers with an easy solution to obtain non-standard flat washers economically – with no tooling charges.   The photo here displays a few of the catalog covers from throughout the years, some dating back to the 1940s.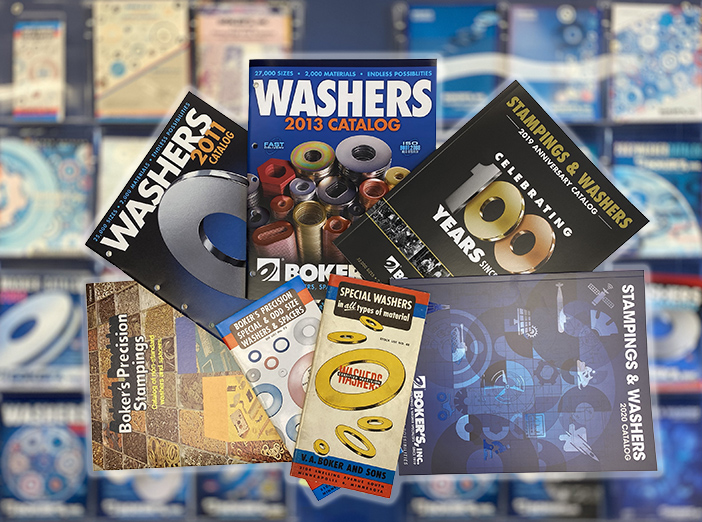 Commemorative Coins and Medallions
Boker's can produce your custom commemorative coins and medallions from a variety of materials.  These keepsakes are ideal for achievement recognition, fundraising, celebrating anniversaries, or commemorating milestones, events or missions.
Here at Boker's, we celebrated our 100th Anniversary last year with a variety of events culminating with a celebration with our current and past employees and families.  We enjoyed reminiscing the past, remembering and rejoicing in those that have come before us, and setting our sights to the future.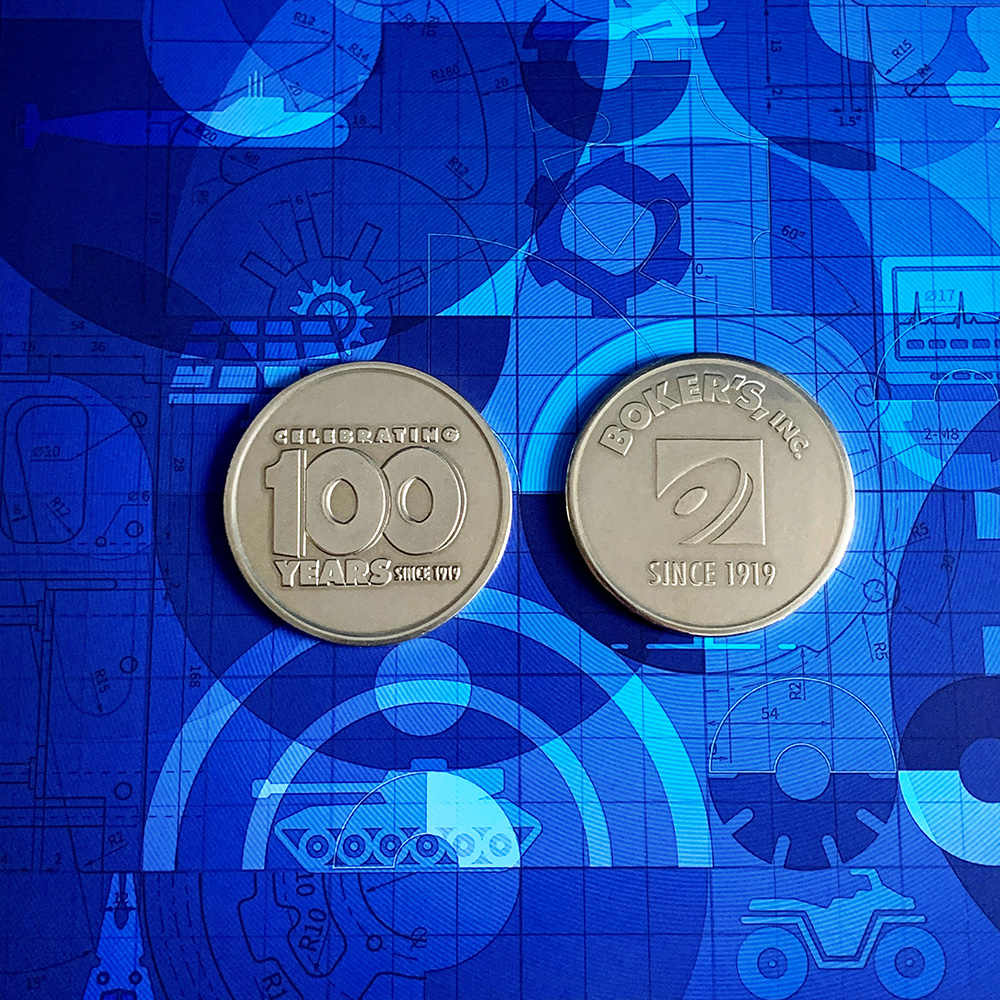 As a token of our appreciation, each person in attendance was presented with a Boker's 100th Anniversary commemorative coin to show our gratitude for their contribution to our business history.
If you are interested in celebrating an anniversary, commemorating a milestone, event or mission consider turning to Boker's to manufacture a custom coin to add that finishing touch to your special occasion.
Steel and Aluminum Tariff Updates
Please visit this website to stay up to date on the steel and aluminum tariffs. We suggest bookmarking this webpage as it is continually updated with the latest information regarding the tariffs.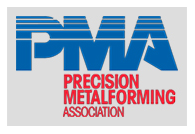 PMA Business Conditions Report: February 26, 2020
Metalforming companies continued to express optimism about the economy according to the February 2020 Precision Metalforming Association (PMA) Business Conditions Report. Prepared monthly, the report provides an economic indicator for manufacturing, sampling 105 metal forming companies in the United States and Canada.
Click here for the Full Business Conditions Report
Boker's is accredited by the BBB and maintains an A+ Rating.
Copyright © 2020 Boker's, Inc.