Volume 79 | 3rd Quarter 2021
Aerospace Video
Boker's has more than 125 employees, over 70 punch presses including progressive die presses housed in over 165,000 square feet in Minneapolis, Minnesota. View the video above to see why you can put your trust in Boker's for all of your precision stamping needs.
Boker's Adds 369 New Washer Sizes to Growing Selection of Over 32,000 Stock Tools
Boker's, Inc. announced that to-date in 2021 the company has added tooling for 369 new non-standard flat washer sizes to its industry-leading selection. With the addition of the new sizes, Boker's continues to offer an expansive line of over 32,000 non-standard washer, spacer and shim sizes that are available to customers worldwide with no tooling charges.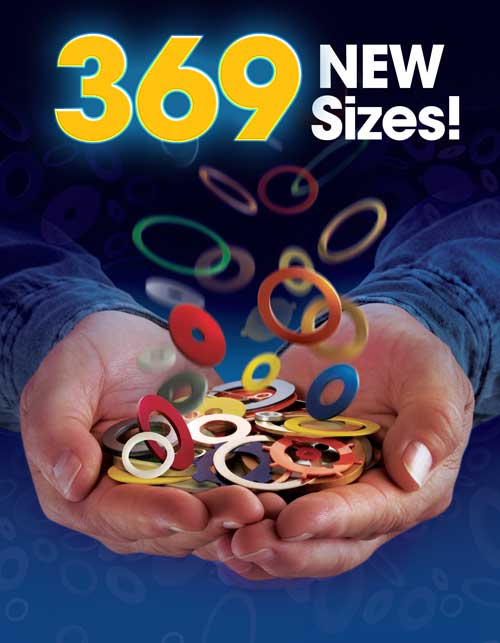 Boker's QMS Maintains an AS 9100:2016 and ISO 9001:2015 Certified Status
Boker's takes their manufacturing practices very seriously and maintains a Quality Management System (QMS) that is AS 9100:2016 & ISO 9001:2015 Certified. This means that when you purchase products from us, you can be confident that our processes are efficient and effective. Also, during the quoting process Boker's can include a wide variety of certifications or documentation for your specific stamping or washer order.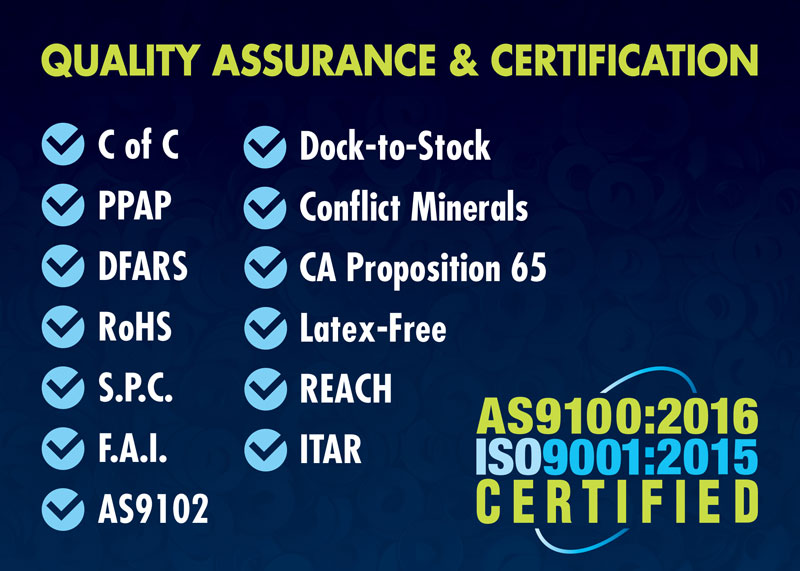 Custom Lock and Tab Washers from Boker's Offer Secure Fastening
Boker's offers complete production of non-standard and customized lock washers and tab washers designed to provide secure fastening in your essential applications. These types of washers are vital in applications subjected to vibration, torque, heat or corrosion, providing an additional security measure to restrict threaded nuts, bolts or fastening systems from turning, slipping or loosening under load.
Lock washers are widely used as a reliable method to secure fastening. Common designs include internal tooth, external tooth or combination internal and external tooth designs. Lock washers exert a load, partially deform and lock a fastener in place. Tab washers are an additional form of lock washer that features one or more internal or external notches or tabs designed to hold the nut in place in relation to the connecting bolt or stud.
Tabs may be bent or engage into keyways or slots in connected surfaces to provide a positive locking surface. In some applications, they are deployed along with a flat washer in order to distribute the load evenly without deforming the assembly that the fastener is secured to.
Learn more about Boker's capabilities for manufacturing lock and tab washers here.
PMA Business Conditions Report: September 21, 2021
Metalforming companies expect business conditions during the next three months to continue to prove challenging, according to the September 2021 Precision Metalforming Association (PMA) Business Conditions Report. Prepared monthly, the report provides an economic indicator for manufacturing, sampling 114 metalforming companies in the United States and Canada.
Copyright © 2021 Boker's, Inc.