Custom Shim Stacks for Diverse Industry Applications
Boker's Inc. valve shim stacks offer unsurpassed finishing capabilities to accommodate a wide range of recreational, automotive and industrial applications. Boker's precise, smooth finishing design ensures the shim stacks work together effectively and efficiently to dampen suspension movement. With over 95 years of experience-tested and made-to-order manufacturing capabilities, Boker's Inc. valve shim stacks are precisely manufactured to unique customer specifications with fast delivery turnarounds.
Boker's valve shim stacks feature exact, consistent thicknesses, inside diameters and outside diameters. Shims can be custom manufactured with outside diameters from 0.080" to 12" and material thicknesses from .005″ to .190″ to satisfy virtually any shim stack application, ranging from simple to complex.
To ensure reliable performance, shim stacks are heat treated to operate in temperatures exceeding 500 degrees without losing strength.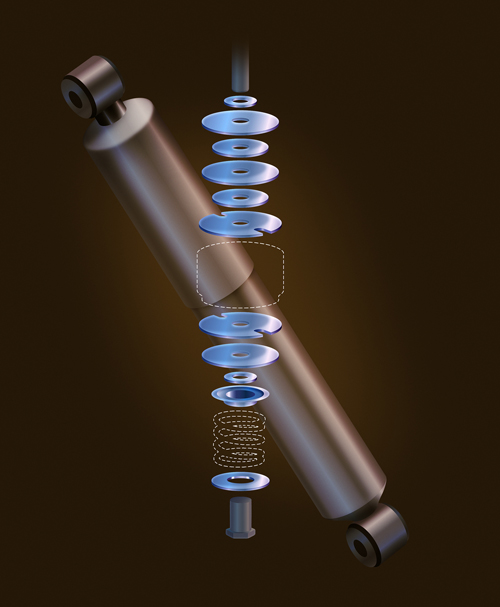 Boker's shims are used to achieve precise spacing or to fill space between mismatched components, ensuring continuous operation.
Boker's valve shim stacks are available in over 2,000 commonly specified and difficult-to-find material options. Metallic material options include low-carbon sheet steel, various spring steels, stainless steel, aluminum, brass, copper and nickel silver. Non-metallic options include ABS, acetal, polyester, nylon, MD nylon, polycarbonate, fiber, polyethylene and various NEMA grade laminates.
To obtain a quote for custom shim stacks fill out Boker's fast quote form.