Volume 77 | 1st Quarter 2021
Clipped Washers from Boker's, Inc., Are Key to Limited Space Applications
Design engineers who have limited space and need to control axial motion within their applications can turn to clipped washers from Boker's, Inc.
The functionality of the clipped washers come from providing a flat bearing surface within assemblies. They are generally used under the head of a bolt and/or a nut to disperse loads as well as to prevent the washer from turning in the application. They are mounted with the flat edge of the washer facing a flat surface or recessed hole to prevent rotation.
Custom Stampings and Special Washers for the Medical Industry
With ongoing investments in manufacturing equipment, technology and process improvement, Boker's offering of made-to-order stampings and washers for medical applications continues to grow. From medical beds and furniture to IV components and pacemakers, Boker's stampings and washers are ideal for a wide range of medical equipment and devices.
Enter for your chance to win a Boker's branded JBL Speaker!
Thank you for engaging with our most recent survey; as a result of the positive turnout and feedback we have decided to host another survey to learn more about your preference for consuming Industrial Trade Information – – Print or Digital – – That is the question!
For a chance to win, please click Here
Boker's, Inc. – IEN Made In America
Boker's has more than 125 employees, over 70 punch presses including progressive die presses housed in over 165,000 square feet in Minneapolis, Minnesota. View the video above to see why you can put your trust in Boker's for all your flat washer production needs.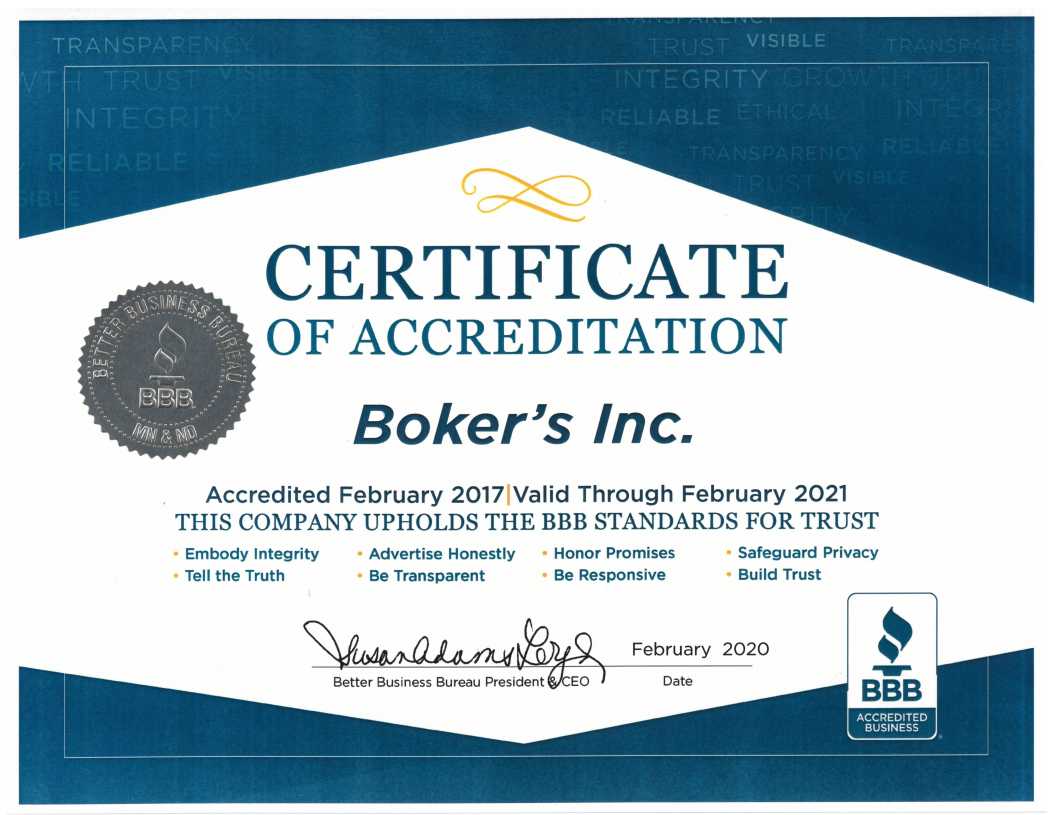 Boker's, Inc. maintains an A+ Rating with the Better Business Bureau, which is a reflection and the opinion from our customers on how Boker's, Inc. staff interacts with customers.
PMA Business Conditions Report: February 18, 2020
Mextalforming companies expect business conditions to remain steady during the next three months, according to the February 2021 Precision Metalforming Association (PMA) Business Conditions Report. Prepared monthly, the report provides an economic indicator for manufacturing, sampling 112 metalforming companies in the United States and Canada.
Copyright © 2020 Boker's, Inc.